Bio-Quinon Q10 Gold 100 mg
Unique fomula with documented high bioavailability
20 years of consumer experience on safety and efficacy
Documentation from more than 90 scientific studies
Official reference product for ICQA(International Coenzyme Q10 Association)
Bio-Quinon Active Q10 contains Q10 in vegetable oil in soft lightproof gelatin capsules
Manufactured under Danish pharmaceutical control
| 1 capsule contains | | | %RDA* |
| --- | --- | --- | --- |
| Coenzyme Q10 (ubiquinone) | 100 mg | | |
| Dissolved in vegetable oil in soft gelatin capsules. | | | |
| Vitamin C | 25 mg | | 31% |
*Recommended Daily Allowance.
Product Facts
Dosage
1 capsule daily, unless otherwise advised.
Do not exceed the recommended daily dosage.
Do not chew the capsules, but swallow them whole, preferably during/after a meal.

Dietary supplements are no substitute for a varied diet.

A healthy lifestyle and a varied balanced diet are important for maintaining good health.
Ingredients
Vegetable oil, gelatin, glycerol, coenzyme Q10 (ubiquinone), Vitamin C (ascorbic acid) ammonia caramel, purified water, titanium dioxide.

Storage
Dark, dry and at room temperature.
Keep out of reach of young children.


What is Bio-Quinon Active Q10 Gold?
Bio-Quinon Active Q10 Gold consists of soft gelatin capsules with 100 mg of Q10 in the form of active ubiquinone dissolved in vegetable oil. The capsules are also light sealed. The preparation has for several decades been one of the world's most widely sold Q10 brands, due to the fact that it is able to demonstrate a high absorption.
Raw material Q10 is a fat-soluble, crystalline substance with a very low absorbtion, but using a special manufacturing technique in which Q10 undergoes a special heat treatment the Q10 crystals dissolve completely at body temperature. It is this complete solution of Q10, a high quality raw material and manufacturing according to the farmaceutical and the GMP protocol, which is the reason that Bio-Quinon Active Q10 Gold has achieved such good bioavailability of the active substance. Bio-Quinon Active Q10 Gold also contains vitamin C, which contributes to normal energy metabolism.
For several decades, Bio-Quinon Active Q10 has been one of the world's most widely sold Q10 brands. One of the main reasons for its popularity is that fact that this preparation can document a high level of bio-availability. Q10 is a fat-soluble substance which is difficult for the body to absorb. However, thanks to a highly specialized manufacturing process where Q10 is dissolved in a vegetable oil solution and exposed to a patented heating process the Q10 molecules are able to dissolve entirely at normal body temperature. The fact that the Q10 molecules dissolve completely in this product is the reason why Bio-Quinon Active Q10 can deliver such superior bioavailability of its active compound.
Bio-Quinon Active Q10 contains Q10 in vegetable oil in soft, light-protected gelatin capsules.
This formula has been able to document extreme high bioavailability
Bio-Quinon Active Q10 is the official reference preparation of ICQA (International Coenzyme
Q10 Association)
The Q10 raw material in Bio-Quinon Active Q10 is identical with the type of Q10 that is
made in the human body (body-identical)
The Q10 form used in Bio-Quinon Active Q10 is the natural all-trans form, which is devoid of
synthetic cis-isomers.
Unique mixture of vegetable oils (from certified sustainable farming) in gelatin capsules
Bio-Quinon Active Q10 is documented in over 90 published studie
Added vitamin C which contribute to the formation of energy in body cells and to healthy blood vessels
A very safe substance
Studies show that long-term supplementation with Q10 does not affect the body's endogenous production of the substance. Also more than 20 years of research and consumer experience support the safety of Bio-Quinon Active Q10.
A high quality product - Bio-Quinon Active Q10®
Pharma Nord has spent more than 25 years developing and optimizing Bio-Quinon Q10 for the sole purpose of producing a Q10 preparation which scientifically can document it's superior bioavailability and quality. It is these targeted efforts that is the reason why Bio-Quinon Q10 today is the most sold Q10-brand in Europe and is also the Q10 preparation, that officially is used in international Q10 research represented by the International Coenzyme Q10 Association (ICQA).

Optimal oil formulation
A number of clinical studies have demonstrated that the Bio-Quinon composition with it's content of Q10 dissolved in vegetable oil and encapsulated in soft gelatin away from light, gives a higher bioavailability than any other composition formulations. (Ref. 1)
Bio-Quinon Q10's oil formulation provides higher bioavailability than other formulations
High bioavailability at body temperature
One of the main reasons for Bio-Quinone Q10's superior bioavailability is the unique technique used for dissolving Q10 in oil.

| | | |
| --- | --- | --- |
| | | Q10, which is not subjected to any pre-treatment, has a crystal form which prevents an efficient uptake. (Ref. 2) |
| | | A poorly composition typically contains a mixture of Q 10-crystals and oil, which results in poor bioavailability of the substance. |
| | | Bio-Quinon Q10 has undergone a special heat treatment that changes the crystal structure to something similar to "snowflakes". |
| | | These "snowflakes" are dissolved completely at body temperature, thus forming a uniform (homogeneous) mixture that the body can easily absorb. |
Dose and dosage
It is not only the formulation of the preparation that determines how much Q10 the body absorbs. It also depends on the dose and the dose intervals.
Data from a total of seven different human studies have shown that if you take two daily doses of Q10 at 100 mg each, you get a higher bioavailability than when you take a single dose of 200 mg.
Raw materials of the highest quality
Bio-Quinon Active Q10 contains 100% natural Q10. The raw material is fermented by yeast, and is identical to the Q10, which is found in the body. In contrast to bacteria-fermented Q10, yeast fermented Q10 contains no impurities of unknown nature. The raw material is also completely free of the dangerous cis-isomers, often found in cheap synthetic Q10 raw materials of low quality, which is normally produced from waste products from the tobacco industry.
All raw materials used in the Bio-Quinon Active Q10 undergo an extensive quality control before production of each batch.

Unique production technique
Q10 is to some extent sensitive to sunlight and oxygen. The oil that is used in the Bio-Quinon Active Q10, is purged of oxygen by means of a special technique. Furthermore, the capsules are effectively protected from light to prevent the active ingredients in the capsules from being damaged or destroyed.
Pharmaceutical quality
All Pharma Nord's dietary supplements are not only produced according to GMP (Good Manufacturing Practice) and Critical Control Points (HACCP), but in fact according to the guidelines for production of medical drugs. The entire Pharma Nord production meet the strict quality rules that belong to these schemes.
Every step of the production process takes place under full quality control. Everything from mixing of raw materials and packing of the finished goods to transport of the products are continuously point-checked to ensure that there is complete control with the content of each capsule right until the moment when the customers holds the products in their hands.
Scientific research
All Pharma Nord's products are based on thorough scientific research. Pharma Nord's own research department is continuously working to be fully abreast of the latest knowledge about health and nutrition. This requires a careful monitoring of the research progress and also planning and conduct of investigations of Pharma Nord's products in cooperation with the leading Q10 experts in the world.
Excellent safety profile
Q10 is a very safe drug. There are not registered any serious side effects in controlled trials, even at doses of 1200 mg daily for one year. (Ref.3)
After discontinuation of supplementation the body's Q10 level will return to the same level as before the start of the supplementation study. This shows that Q10 supplementation does not affect the body's own ability to form the substance .
Pharma Nord has a complete security file on Bio-Quinon and more than 100 published scientific studies.

Ref. 1. Weis M, et al. Bioavailability of Four Oral Coenzyme Q10 Formulations in Healthy Volunteers. Mol Aspect Med 199415s,273-80.
Ref. 2. Singh RB, et al. Effects on absorption and oxidative stress of different oral Coenzyme Q10 dosages and intake strategy in healthy men. Biofactors 2005;25(1-4):219-24.
Ref 3. Horstink MW, et al. The effect of coenzyme Q10 therapy in Parkinson disease could be symptomatic. Arch Neurol 2003;60(8):1170-72.
One of the best-documented Q10 products

Many people use coenzyme Q10 daily, but are perhaps not aware that there can be large differences in the products.
If you are in doubt whether you use the right product, you can try to test your current Q10 product against Bio-Quinon Q10, The world's most widespread Q10 brand:
Bio-Quinon
Q10

My current
Q10 product

More than 20 years of consumer experience in EU
Yes
?
Scientific evidence for bioavailability
Yes
?
Scientific data on safety
Yes
?
Scientific evidence of effectiveness
Yes
?
Reference product in international research Q10
Yes
?
Produced in Denmark under GMP control after drug standardisation
Yes
?
Nature Identical Q10 - ie. Identical to the form the body uses
Yes
?
Tested and proven in more than 90 scientific studies
Yes
?
Documentation that the product does not affect the body's own production of Q10
Yes
?
Used daily by thousands of consumers in more than 40 countries
Yes
?
A unique matrix of oil and heating method ensures that the Q10-crystals are dissolved in the stomach and can be absorbed
Yes
?

Bio-Quinon Active Q10 is EU's first product and contains easily absorbable Q10, which helps produce energy in body's cells and thus reduces fatigue and lassitude and contributes to healthy blood vessels.
Bio-Quinon Active Q10 - when you want to pay a little more for quality and safety.

References
1. Weis M, Mortensen SA, Rassing MR, Møller-Sonnergaard J et al.: Bioavailability of Four Oral Coenzyme Q10 Formulations in Healthy Volunteers; Mol Aspects Med 1994 15s, 273-280.
2. Singh RB; Niaz MA; Kumar A; Sindberg CD; Moesgaard S; Littarru GP:Eff ect on absorption and oxidative stress of diff erent oral Coenzyme Q10 dosages and intake strategy in healthy men.: Biofactors.: 25:1-4:219-24. (2005).
3. Horstink MW, van Engelen BG: The eff ect of coenzyme Q10 therapy in Parkinson disease could be symptomatic.; Arch Neurol 2003 60, no. 8, 1170-72
4. Langsjoen P, et al. Treatment of essential hypertension with coenzyme Q10. Mol Aspects Med. 1994;15 Suppl:S265-72.
5. Mortensen SA. Perspectives on therapy of cardiovascular diseases with coenzyme Q10 (ubiquinone). Clin Investig. 1993;71(8 Suppl):S116-23.
Coenzyme Q10 (or just Q10) is a vitamin-like substance. It's also called ubiquinone (ubi is Latin and means "everywhere"). Bio-Quinone Q10 Gold contains vitamin C that contributes to a normal energy-yielding metabolism. When a cell needs energy it convert fat, carbohydrate, protein, and alcohol into ATP (adenosine triphosphate), a molecule that stores energy in its chemical form. The cell breaks down the ATP molecule and releases the energy trapped inside. The entire process takes place inside the cells in some small bean-shaped structures called mitochondria. Coenzyme Q10 is found in all mitochondria. Muscle cells are particularly dependent on large amounts of energy, which is why muscle cells contain substantially more mitochondria than other types of cells. The heart muscle is a good example of body tissue with cells that contain a large number of mitochondria and have a correspondingly large energy requirement.

Good Q10 sources
We get Q10 from several types of food, some of the best sources of Q10 in food are::
organ meat
meat
herring
soy oil
sardines

In addition, humans are able to synthesize Q10 in the body. The process, which takes place in the body's cells, slows down as we grow older and as a result of disease. According to experts, the body's Q10 levels peak at the age of 20-25 years from which point it begins on a downward slope.


Science has not been able to quantify exactly how much Q10 is provided by means of the diet but it is estimated to be somewhere around 5-10 mg daily. The body has a Q10 reserve that amounts to about 1 – 1.5 grams. The highest concentrations are found in the heart, liver, and kidneys.

Big difference in Q10 products
Pharma Nord has spent more than 20 years documenting the absorbability, effectiveness, and safety of the product Bio-Quinone Q10. But many Q10 products are currently sold without any documentation which may give the user assurance of an effect. In the wake of this a number of claims has emerged about what kind of Q10 is best. A team of U.S. Researchers has reviewed and weeded out the false claims. What remains are the facts about the effect and use of Q10.


Unprocessed Q10 poorly absorbed

Optimum absorbability has been the keyword in the development of Bio-Quinone Q10, and this is documented in approx. 40 scientific studies.
One of the biggest challenges associated with Q10 as a supplement is that the substance generally is not readily absorbed by the body. Q10 in other words, has a low bioavailability. The Q10 molecule is a relatively large molecule and this is the main reason for its poor absorbtion in the body and as a result of its molecular structure, it is fat soluble.

Slowly release into the blood
Q10 is absorbed in the intestinal wall along with fat and is then transported by the lymph wessels to the subclavian vein, where it emptied into the venous blood. This slow mode of transport results in a maximum concentration of Q10 in the blood 6-8 hours after ingestion. Therefore, it is preferable to take Q10 with breakfast or perhaps lunch. If you take more than 1 capsule daily, the effect is larger by spreading the dose throughout the day - eg. one capsule at breakfast and one capsule at lunch time - rather than taking the the daily dosage at once.

Crystals are not absorbed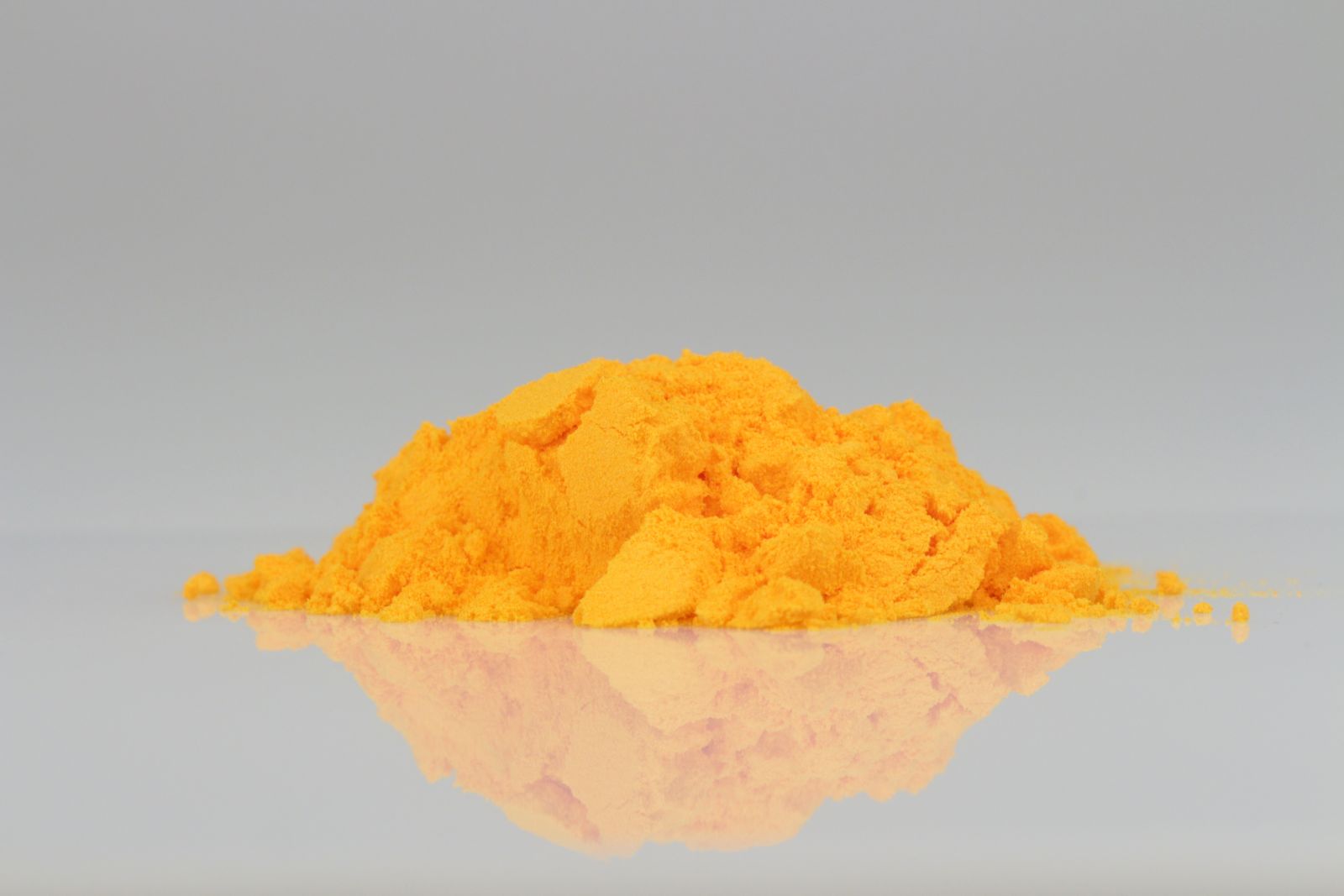 A Bio-Quinone Q10 capsule contains a special oil matrix in which the substance Q10 is in a molecular form. The starting point for all products is the Q10 raw material consisting of crystals, which in practice are not absorbed by the body. Q10 must be dissolved into single Q10 molecules before they can be absorbed. Less than 1% of Q10 is absorbed from products solely consisting of crystalline Q10, typically tablet products and hard capsules using unprocessed Q10 crystals. The crystals may be dissolved by using a special oil mixture, and a subsequent heating method, thereby, releasing Q10 into single molecules, which provides a quick and good absorption with oil.

Q10 always fat-soluble
A marketing strategy has gone on to claim that it is better to make Q10 water soluble, but neither a change to the Q10 molecule or placement of the fat-soluble Q10 molecules in liposomes (small spheres with an outer fatty membrane and an inner aqueous membrane) or linking Q10 to micelles (small spheres with a fatty core and a water-loving surface) or attaching nano-particles to Q10 will make the Q10 molecule more water soluble.
If you try, you just end up with an even bigger Q10 molecule complex, but no increased bioavailability and the Q10 molecule will still predominantly be fat soluble. If you choose to go the opposite way and make the molecule smaller, this will surely make the molecule more water soluble and more absorbable, but such a reduced molecule will no longer be Q10, but would be reduced to Q9 or Q8 which is of no value to humans.

Most documentation on ubiquinone
Q10 is found in two forms. An oxidized form called ubiquinone as well as a reduced form called ubiquinol. Ubiquinol is also marketed as active Q10 although ubiquinol isn't more active than ubiquinone. The form of Q10 we produce in our cells, is the oxidized ubiquinone. Also Q10 from our food is predominantly the oxidized form. When we absorb the oxidized ubiquinone from the intestine it is automatically converted to reduced ubiquinol. In the blood and lymphatic system 90-95% of Q10 is in the form of ubiquinol. In the cells' energy-producing mitochondria Q10 alternate continuously between these two forms, a feature that is crucial for Q10s effects in the body.
Therefore, it is of minor importance what form of Q10 you consume, your body will still convert the oxidized ubiquinone to reduced ubiquinol. To date, almost all documentation on efficacy and safety are done with the oxidized form, ubiquinone.

Ubiquinone = oxidized Q10
Ubiquinol = reduced Q10
Pharma Nord Q10 used in the Q-symbio study

Pharma Nord Q10 does it again: Occupy the headlines in health news journals around the world. Most recently, Professor Sven Aage Mortensen from Rigshospitalet in Copenhagen and his colleagues in EU and Asia presented the results of the Q-symbio study at a congress of cardiologists in Lisbon, Portugal, 23 - 28 May 2013.

420 patients from nine different countries was included in the Q-symbio study who examined a group of persons with low levels of Q10.

Pharma Nord's Q10 dissolved in vegetable oil
The active treatment consisted of a soft gelatin capsule with 100 mg of Q10 three times a day for two years. The study wanted to show how well those who got Q10 performed compared to those who had to do without.

Last year we saw another study with healthy elderly in the so-called KiSel-10 study where Dr. Urban Alehagen and his team used the same Pharma Nord Q10 with the selenium product SelenoPrecise – and with similar results.

Why Q10 from pharma Nord?
Researchers prefer Pharma Nord Q10 because it has documentation from more than 90 scientific studies and also documentation for high bioavailability and safety. It is manufactured under Danish pharmaceutical control and is the official reference product for ICQA (International Coenzyme Q10 Association).

Pharma Nord has also Q10 registered as a drug.
1 - Is Q10 on the doping list?
Since the body produces Q10 of its own and as there is Q10 in almost any diet, it is almost impossible to categorize Q10 as doping.
Q10 act as a coenzyme (supporting enzyme) in the cells and thus also in the muscles energy producing mitochondria. We can produce some Q10 in the liver and in addition we get minor amount from the diet. Several athletes take supplements of Q10 to counteract declining Q10 levels and Q10 supplements are not categorized as doping.

Furthermore Pharma Nord has as part of the safety documentation for our Q10 preparation had possible doping-like effects tested at the Hungarian Doping Institute and can provide a certificate of lack of doping properties. This is mostly aimed at athletes who need to know exactly what they consume.

2 - What kind of Q10 is best absorbed?
To date, there is published more than 40 scientific studies showing that ubiquinone has a good bioavailability and efficacy. However, there is not much published evidence on the bioavailability and efficacy of ubiquinol.

Q10 products are available as tablets and capsules. The Q10 content may be in the form of crystals or granules, encapsulated in liposomes, in micelles attached to nanoparticles or dissolved in oil.

Alone the size of the Q10 molecule - it has a considerable size, approx. 5,5 nm long and 864 times heavier than a hydrogen atom - means that it basically is not an easily absorbed substance. The Q10 raw material is an orange brown crystalline powder, and Q10-crystals normally can't be absorbed into the body. The absorbtion of unprocessed Q10 powder is less than 1%. In addition Q10 is a fat-soluble substance to be absorbed in the intestine along with fat. It is possible to attach other substances to the Q10 molecule that will make it somewhat more water-soluble, but it will also make the big Q10 molecule even bigger, whereby the advantage disappears and the Q10 complex will still largely be fat-soluble. It sounds impressive to state that one's Q10 product is three times more absorbable than the competitor's, but if the competing product simply consists of Q10 crystals with less than 1% absorption rate, it's not particularly impressive. You have to treat the Q10 raw material in a special way in order to achieve an effective bioavailability. The most bioavailable Q10 products are dissolved in a vegetable oil, and the crystals must be completely dissolved.

3 - Why can't I feel the effect of Q10?
Most people will experience an effect of Q10 supplementation, either directly or indirectly. An example of the latter could be that you suddenly forget to take your usual nap.

Many so-called energy based products are based on caffeine and caffeine-like substances from various plants that share the characteristic that they stimulate the adrenal glands to secrete stress hormones. Coenzyme Q10 on the other hand, is present in all body cells and is part of its natural way of producing energy. Thus the biochemical processes in the body and the experience is not the same for the two types of products. That you can't immediately notice an effect of Q10 might also be due to:

You are taking a Q10 product with low bioavailability
You take your Q10 between meals and not with fat
You have reduced fat absorption from the gut
You are so young that your Q10 level is still high
You are taking medicines that reduce the body's own production of Q10 to a degree that requires a higher compensatory Q10 dosage
You take Q10 for supper and will therefore only experience the maximum level in the blood at night when you sleep (it takes approx. 6 hours from ingestion to Q10 comes out in the blood)
You need more time. It takes a month or longer before the body's tissues are sufficiently saturated with Q10
You need a higher dose

4 - How do I best utilize Q10 products?
Since Q10 is a fat-soluble substance, it is important to take it with a meal that contains some fat. The effect is observed after a short-term use and acute approx. 6 hours after ingestion. Therefore Q10 is best taken with breakfast, perhaps lunch. If you take more than 1 capsule ubiquinone daily, the absorbability is larger by spreading the dose throughout the day - eg. 1 capsule at breakfast and one capsule at lunch time - rather than taking the entire daily dose at once.

Furthermore, you can take a supplement of the amino acid carnitine which interacts closely with Q10 in the cells' mitochondria. Carnitine helps with the transport of fatty acids into the mitochondria, and Q10 is involved in the oxidation process that converts these fatty acids into energy in the form of ATP.

5 - How do I optimize the body's own production of Q10?
It is possible to increase the body's own production of Q10 by exercising and by optimizing the intake of nutrients. The cell's production of Q10 is a complex process involving many biochemical steps. In order for the body to produce Q10, there is a need for the vitamin B complex, vitamin C, vitamin E, selenium and magnesium and several trace elements. A lack of one or more of these nutrients will affect the body's Q10 production considerably. An increase in available Q10 in the body will usually be larger with the aid of even a small daily supplement of Q10. Exercise also promotes the body's own Q10 production.

6 - What are the best dietary sources of Q10?
Cereal products usually contain Q9, but soybeans contain some Q10. There is some Q10 in walnuts, almonds, oil-rich fruits and green vegetables, especially spinach. Fish contains some Q10, especially sardines which contains twice as much Q10 as beef. Yet one must eat one pound of sardines, two pounds of beef, or 2,5 pounds of peanuts in order to get 30 mg of Q10. We get somewhere between 5-10 mg of Q10 daily from the diet. Most get around 10 mg a day.

7 - Are there adverse effects from Q10?
In cases where Q10 has been examined no adverse effects of serious nature have been found in daily doses up to 1500 mg. Symptoms like headache, dizziness, nausea, constipation, diarrhea, and indigestion can occur in rare cases. It can not be excluded that some of these symptoms in some cases originate from capsule material or added oil, and not Q10.

8 - How long can I take Q10?
Q10 is generally considered a very safe substance. Studies that have persisted for more than 5 years, and studies with high doses have shown that it is safe to take supplements of Q10 for a long time. In addition, supplementation of Q10 does not reduce the body's own production of the substance. After cessation of supplementation the body's Q10-level turns back to the same level as before. It shows that Q10 supplementation does not affect the body's ability to synthesize it. Everything indicates that you can safely continue taking Q10 lifelong.

9 - What is the difference between oxidized Q10 (ubiquinone) and reduced Q10 (ubiquinol)?
Q10 is best known as ubiquinone which is the only kind that has been available as a supplement since the first Q10 preparations was introduced in Europe shortly after 1990. Globally ubiquinone has also been the only form of Q10 whose effect has been documented in scientific studies until the introduction of ubiquinol. Ubiquinol was marketed in 2006 as active Q10 although it isn't more active than ubiquinone. There is not much scientific evidence on ubiquinol. In other words: Almost all documentation on the prevention and treatment of Q10 deficiency is performed with ubiquinone and this includes Bio-Quinone.

At the molecular level the difference between ubiquinone (oxidized Q10) and ubiquinol (reduced Q10) is not great. Ubiquinol has two extra hydrogen molecules and forms in conjunction with oxygen a so-called hydroxyl group on the "head" of the Q10 molecule which is a quinone ring. The two forms of Q10, however, have quite different roles in the body. For example, ubiquinol delivers electrons, whereas ubiquinone receives electrons. Ubiquinol exerts an important function as an antioxidant in the body but in the cells' energy producing mitochondria the two forms constantly switch from one form to the other - that is, from the oxidized to the reduced form. In this way, one can not say that one form of Q10 is more active or more important than the other.

The two forms of Q10 also have different colors. Normal Q10 is a clear orange, yellowish substance, whereas active Q10 has a milky-white color. It is therefore easy to test whether the product you buy is normal or active Q10.
Q10 from our diet comes primarily in the form of oxidized Q10. The Q10 we produce in the body's cells is also oxidized Q10, whereas 90-95% of Q10 in the blood is in the form of reduced Q10.
Q10 from the diet - whether it is ubiquinone or ubiquinol - is absorbed in the intestine along with fat. It is then slowly transported with the lymphatic vessels to the blood. Already during passage through the intestinal wall ubiquinone is converted to reduced ubiquinol. There is therefore no reason to choose a product with ubiquinol, if you are able to absorb ubiquinone from the gut. The body is normally able to reduce it

A Q10 product's ability to be absorbed from the intestine is one of its most important aspects. Ubiquinone of good quality has been found to be as good as ubiquinol. A few unsubstantiated reports suggest, however, that products with ubiquinol may be relevant to a few people who have impaired uptake of Q10 from the gut.

10 - Does cholesterol lowering drugs reduce the body's level of Q10?
Yes, you can read about the mechanism in textbooks on human biochemistry. In addition there is now a great deal of evidence on the consequences of this from scientific studies. The type of medication in question, is commonly referred to as "statins". Statins are a class of cholesterol-lowering drugs that act by inhibiting the enzyme HMG-CoA reductase, which reduces the body's production of the substance mevalonate. From mevalonate several substances are formed in the liver, including cholesterol and Q10. You can not lower the body's cholesterol production this way without also lowering its production of Q10.

There are different types of statins working in different ways, and they are not equally strong. The most common complaint about the adverse effects of statins is muscle pain. The pain occurs when the muscles have to work with too little energy. However, not all experience adverse effects from statins.
It is individual how much Q10 is required to normalize the body's Q10 level during statin treatment. You must feel your way along.

11 - How much Q10 do we need?
Our needs for Q10 are individual. Healthy young persons usually have no need for supplementation of Q10. Healthy adults could take maybe 30 - 60 mg daily. Older people could take maybe 100 mg daily. People in therapeutic treatment have been given up to 300 mg daily.

12 - How long does it take for Q10 to work?
From the moment you swallow a Q10 capsule, which is best absorbed with a meal that contains some fat, it will take 6-8 hours before the Q10 is emptied into the blood from the lymphatic vessels. There is also a threshold value for the blood level of Q10 to be attained before the tissue sufficiently starts absorbing Q10. This threshold value of serum Q10 has not been established with certainty, but researchers believe that it is approx. 2 - 2,5 ug/ml.

Put into practice, it is advisable to start with a slightly higher dosage, then you can reduce the dose after some time. Take it at least for a month, but do not expect maximum absorption in the tissue until after at least six months of use.

13 - What is the source of Pharma Nord's Q10?
Pharma Nord's Q10 is extracted from the cell walls of the yeast cells, but the Q10

is

completely

free of yeast

components

.

The reason for the use of yeast as a source of Q10 is that you can extract Q10 that is completely identical with that the body produces itself. There is also synthetic Q10.

14 - Do I risk infection from Mad Cow Disease from gelatin capsules?
No. Pharma Nord's Q10 gelatin capsules are pharmaceutical grade. They are

made from cow hides. Risk material such as brain and spine are not used for gelatin production. Also animals from risk countries are not used and only cattle approved for human consumption. In addition, all animals are inspected before and after slaughter in an authorized slaughterhouse before they can be approved.

15 - Are there any health risk using the dye ammonia caramel in Bio-Quinone GOLD capsules?
Not unless you are allergic to the substance.

Pharma Nord is using this dye in Bio-quinone GOLD as part of our quality assurance to ensure capsule quality and also to ensure that the ingredients are unimpaired right up to the product's expiry date. Another purpose has been to protect the ingredients against degradation from light. We want to produce all our products using the most environmentally friendly components. At the same time, we need those excipients that best ensures the quality of our products.

Caramel coloring including E150 C is among the oldest and most widely used dyes. They are found in almost any industrially produced food. Ammonia caramel is a substance approved for use in food, up to a limit of 200 mg / kg body weight per day, equivalent to 12000 mg for a person weighing 60 kg. In comparison, one capsule Bio-quinone Gold contains approximately 25 mg, a negligible amount compared to all the other sources of ammonia caramel we encounter in everyday life.

16 - How can I get your Q10 without gelatin?
You can cut a small hole in the capsule with a scissor and squeeze the content out in a spoon or directly into the mouth.
17 - Is the gelatin in your Q10 capsules Halal certified?
Yes. Pharma Nord gets the bovine gelatin for its Q10 products from a supplier whose gelatin is Halal certified. The certification comes from the Halal Department of the Islamic and Cultural Centre of Belgium.

18 - What is the reason for using palm oil in your Q10 products?
We do not use palm oil in all of our Q10 products. Some Q10 products contain soybean oil; others contain coconut oil. We can't use any oil. Common for the oils we use is that they all are able to dissolve the Q10 content completely at body temperature.
Some people are against the use of palm oil in foods for various reasons. Some consider palm oil to be of such poor quality that it has adverse health effects. In addition, there is the environmental aspects, where palm oil production contributes to cutting down rain forrest.

All this has nothing to do with Pharma Nord's palm oil. Originally we used soybean oil, but in 2009 we shifted to the use of palm oil in some Q10 products. This was done for the following reasons:

Because of the way soybeans are grown, it is almost impossible to guarantee that a given soybean crop is 100% free of GMOs. Palm oil is guaranteed GMO free.

Numerous scientific studies have confirmed that palm oil has a better health profile than many other partially hydrogenated (hardened) vegetable oils normally used in food production.

The palm oil is not hydrogenated (hardened). Due to its natural balance of saturated and unsaturated fatty acids, palm oil requires no hydrogenation.

The palm oil we use is a medical grade quality. It has no negative effect on cholesterol and other health risk factors. Extensive scientific data, including a number of human studies suggest that supply of palm oil and its liquid fractions (palm olein, super olein) fed regularly from the diet does not result in an increase in the total amount of cholesterol in the blood. In fact, palm oil has significant health benefits, especially compared to many of the partially hydrogenated oils used in modern food production.
Ref: The United Nations University Press, Food and Nutrition Bulletin, vol. 15 (1993/1994), Number 2, june 1994

EU regulation limits the content of trans fatty acids in foods. Palm oil has a high content of mono-unsaturated fatty acids and contains no trans-fatty acids.

By switching to palm oil Pharma Nord is able to use an oil that has been certified by WWF as environmentally sustainable.

Certified, environmentally sustainable plantation management
Very early we became aware of the environmental problems that relates to the extraction of palm oil. Therefore, we only use palm oil from a supplier who can certify, environmentally sustainable plantation management, as documented by WWF, the World Wildlife Fund.