Always Choose a Preparation Backed by Clinical Documentation
All CoQ10 manufacturers claim that their product is the best or the superior choice. That is pretty standard. As an informed consumer, you should protect your interests by asking them this question:

Can the Manufacturer Back up Claims with Clinical Documentation?

It is one thing to use fancy marketing slogans, it is entirely different to present scientific data. When you pay for a product, you expect a positive return from it. For this reason alone you should at least demand that the manufacturer can guarantee through scientific data that you are not wasting your money on a subpar product with low absorption or no bioavailability at all.


It is all about one thing and one thing only: Absorption. If the active ingredient never makes it to your bloodstream and from there into your cells, there is no feasible way the product can have a positive effect.

Research the Manufacturer's Website:

Start out by visiting the manufacturer's website. See what kind of information they share with you. This will give you a good idea as to whether they are serious about creating a really good or superior CoQ10 product or they are just looking to make a quick profit. You can email the manufacturer and ask them to share clinical documentation from independent researchers on the effects of their products. If the manufacturer is willing to share information with you and are accommodating towards your questions, then that is a good start. If you encounter the opposite, it should be concerning to you. Any manufacturer that is serious about their product will willingly provide this kind of documentation and information to their current and prospective consumers.

Use Search Engines

No matter how incredible the design and how professional the homepage or the marketing materials look, nice graphs and beautiful colors and even cool animation does not matter – it is about facts, numbers and documented effects – nothing else. It is much more important to study details such as absorption studies done by independent researchers or doctors, whether the studies are published in a journal or industry paper or published at NIH. In this regard online searches can really be helpful, especially if you know what references to look for and which to avoid.

We Encourage You to Ask Us

Ever since Pharma Nord launched its first CoQ10 product in 1991 (Bio-Qinon Q10 – in the US this product is named Bio-Quinone Active CoQ10 Gold), the manufacturer has made it a point to inform its consumers and the industry about the importance of using clinically documented products. Pharma Nord always strives to encourage the individual consumer to ask us and other manufacturers for documentation. Bio-Quinone Active CoQ10 Gold has been involved in more than 75 human clinical trials and we want you to know how it has performed in these independent and published clinical trials.

Our message about quality and documentation has had a big influence on both consumers and researchers alike. At the end of the day scientific research on a product the body cannot absorb has already failed before the product is ingested. In connection with products with absorption issues, we find it relevant to ask whether the clinical trials that were unable find any positive effects from CoQ10 supplementation simply were using poor products that were unabsorbable?


Researchers Use Our CoQ10

Researchers are becoming increasingly aware of the importance of using reliable and bioavailable products for clinical trials. Two large, international CoQ10 clinical trials have stood out, not just because the researchers chose to use Pharma Nord's acclaimed CoQ10 product for their research, but because the clinical trials actually showed a statistically significant effect from CoQ10 supplementation in both cases. These clinical trials have helped emphasize the importance of selecting a CoQ10 product with a documented bioavailability.

One of the clinical trials has been named KiSel-10 and was done by Swedish cardiologists from the University of Linköping and from the Karolinska Institute in Stockholm. The clinical trial results were published in 2013 in the International Journal of Cardiology. The second clinical trial, Q-Symbio, was headed by the late cardiology researcher, Dr. Svend Aage Mortensen, from Rigshospitalet (state hospital) in Copenhagen and the results were published a year later in the Journal of the American College of Cardiology, Heart Failure, which is one of the world's leading medical journals.
Clinical trials like these show without a trace of doubt that the Pharma Nord CoQ10 used is bioavailable and absorbed by participants. If it was not the case, there would not be a measurable effect from the CoQ10 supplementation as compared to the placebo group.
Three Times Better Absorption – or Better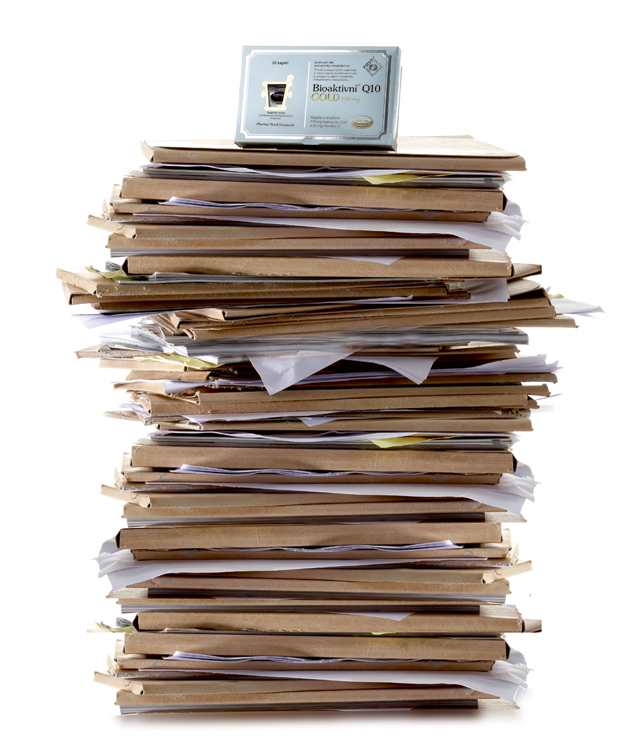 A new clinical trial, in which Spanish researchers compared different CoQ10 products, also showed that Pharma Nord's CoQ10 had the highest bioavailability of all products tested. The researchers observed from some of the tested products that only 1-2 percent of the CoQ10 contents were absorbed. This effectively means the products are worthless (and definitely a waste of money).
Pharma Nord's CoQ10 had double the absorption of the second best CoQ10 product and the absorption was 3-10 times better than the other four CoQ10 products. All products contained the same amount of CoQ10, but there was a statistically significant difference as to how much CoQ10 was absorbed from each product.
What surprises many is to hear that even if a product is manufactured from the best and most expensive CoQ10 raw material, there are no guarantees that the product will actually work. It all comes down to the manufacturing process and more specifically the thermal processes utilized to unclump the crystalline clusters and make the surface of the CoQ10 molecules more porous. Therefore, expensive marketing campaigns and great taglines are no longer sufficient reason to choose a product. Consumers should rightfully have access to and be able to ask for clinical documentation for each CoQ10 product's absorption from the manufacturer. It is even better if the manufacturer also can document the product's effect via clinical trials published in recognized and renowned scientific journals.
Scientific references:
López-Lluch G, et al. Bioavailability of coenzyme Q10 supplements depends on carrier lipids and solubilization. Nutrition. 2018;57:133-140.

Weis M, et al. Bioavailability of four oral coenzyme Q10 formulations in healthy volunteers. Mol Aspects Med. 1994;15 Suppl:s273-80.

Singh RB, et al. Effect on absorption and oxidative stress of different oral Coenzyme Q10 dosages and intake strategy in healthy men. Biofactors. 2005;25(1-4):219-24.

Folkers K, et al. A one year bioavailability study of coenzyme Q10 with 3 months withdrawal period. Mol Aspects Med. 1994;15 Suppl:s281-5.

Judy WV, et al. Coenzyme Q10: Facts or Fabrications? Natural Products Insider 2007. Retrieved from http://www.zmc-usa.com/docs/CoQ10_Facts_or_Fabrications.pdf.

Alehagen U, et al. Reduced Cardiovascular Mortality 10 Years after Supplementation with Selenium and Coenzyme Q10 for Four Years: Follow-Up Results of a Prospective Randomized Double-Blind Placebo-Controlled Trial in Elderly Citizens. PLoS One. 2015;10(12):e0141641.

Mortensen SA, et al. The effect of coenzyme Q10 on morbidity and mortality in chronic heart failure: results from Q-SYMBIO: a randomized double-blind trial. JACC Heart Fail. 2014;2(6):641-9.