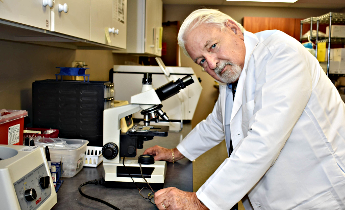 Recently, in the WholeFoods Magazine, Dr. Richard Passwater interviewed Dr. William V. Judy about Coenzyme Q10 absorption [Passwater 2019].

Dr. Judy is the founder and president of the SIBR Research Institute and a CoQ10 researcher for nearly half a century. As the primary author of the seminal web article entitled "Coenzyme Q10 Facts or Fabrications," Dr. Judy has also just published an Insider's Guide to Coenzyme Q10. The book is based on his many years of clinical research.

Summarized below are the main takeaways from the Dr. Judy interview.

CoQ10 Absorption Depends upon the Carrier Oils

Coenzyme Q10 is a redox molecule with an oxidized form called ubiquinone and a reduced form called ubiquinol. There is also an intermediate form called semiquinone.
The absorption and bio-availability of both ubiquinone and ubiquinol vary considerably, depending upon the formulation and processing of the supplement.
A recent head-to-head double-blind, cross-over, comparison study has shown that a ubiquinone CoQ10 supplement with a patented formulation was significantly better absorbed than a patented ubiquinol formulation [Lopez-Lluch 2019].
Both the patented ubiquinone supplement and the patented ubiquinol supplement were absorbed significantly better than five other less well-formulated ubiquinone products [Lopez-Lluch 2019].
The difference in absorption and bioavailability is attributed to the different carrier oils and the difference in heating and cooling procedures used in the manufacturing process of the various products [Lopez-Lluch 2019].
Oral Ubiquinol not Absorbed in the Ubiquinol Form

There is good reason to say that oral ubiquinol supplements do not get absorbed as ubiquinol because some of the ubiquinol oxidizes to ubiquinone already in the capsule and most of the rest of the ubiquinol oxidizes to ubiquinone in the acidic environment of the stomach.
Thus, the ubiquinol in oral ubiquinol supplements converts to the ubiquinone form of CoQ10 before it reaches the absorption cells in the small intestines. At the point of absorption, it is absorbed as ubiquinone and is converted back to ubiquinol when it enters the lymph from the absorption cells.
It makes sense that CoQ10 is predominantly in the ubiquinol form in the lymph and in the blood circulation.
CoQ10 in the ubiquinone form is not in high demand for ATP energy production purposes in the lymph and the blood.
CoQ10 in the ubiquinol form is needed for antioxidant protection in the lymph and blood.
When ubiquinol leaves the blood to enter the cells and tissues, it will be converted to the ubiquinone form needed for the process of ATP energy production.
Misleading Claims for Superior Absorption of Ubiquinol

In Dr. Judy's opinion, the mistaken assumption that oral ubiquinol is better absorbed than oral ubiquinone originates from the misuse of a study done by Dr. Hosoe in Japan in 2006.

The ubiquinol absorption data from the Hosoe study were compared to the ubiquinone absorption data from a study of Parkinson's disease patients treated with ubiquinone 10 years earlier [Shults et al].
In that earlier study, the formulation used was a crystalline ubiquinone powder in hard-gel capsules, which was not only poorly absorbed but was the only formulation available at the time.
The ubiquinol absorption in the Hosoe study was reported to be 800% higher than the ubiquinone absorption in the earlier studies.
According to Dr. Judy, this was poor science, an unfair comparison of data from different studies. The reported 800% difference was not based on a head-to-head comparison. The misleading comparison was based on studies with different research designs, different laboratories, different researchers, different research protocols, and different analytical methods.
Until 2018, there was no direct head-to-head comparison of the absorption of the ubiquinone and ubiquinol forms of CoQ10 using the same researchers and the same study participants.

Head-to-head Comparison of Ubiquinone and Ubiquinol Absorption

The double-blind, cross-over comparison study done at the Pablo de Olavide University in Sevilla, Spain, is, in Dr. Judy's mind, the first fair comparison of the absorption and bio-availability of oral ubiquinone and oral ubiquinol products [Lopez-Lluch 2019].

The Lopez-Lluch study showed that a patented ubiquinone CoQ10 supplement – the same formulation that was used in both the Q-Symbio and KiSel-10 clinical trials – is significantly better absorbed than a patented ubiquinol supplement [Alehagen 2013; Mortensen 2014].
In the same way, the Lopez-Lluch study showed that a well-formulated ubiquinol supplement will be better absorbed than ubiquinone in less well-formulated supplements. (Remember, the ingested ubiquinol will be converted to ubiquinone prior to absorption; therefore, you will always absorb ubiquinone regardless of which form you ingest).
In large part, the absorption of the CoQ10 supplement will depend upon the manufacturer's choice of carrier lipids and the use of thermal procedures for improving solubilization of the CoQ10 crystals.

Plasma CoQ10 concentrations

Typical human plasma concentrations of CoQ10 range from 0.65 to 1.25 micrograms per milliliter. According to the Cleveland Clinic's website, reference values for unsupplemented plasma CoQ10 concentrations range from 0.36 to 1.59 micrograms per milliliter.

Dr. Judy worries that plasma CoQ10 levels below 0.60 micrograms per milliliter are a warning that something is wrong.

Dr. Judy believes that raising plasma CoQ10 levels to 2.5 micrograms per milliliter and above can have a therapeutic effect for patients with heart failure and hypertension.
 
A CoQ10 Product with Documented High Absorption
Documented in more than 75 human scientific studies including the groundbreaking Q-Symbio and KiSel-10 studies; this product is now available as a dietary supplement called Bio-Quinone Active CoQ10 GOLD.
Read more about the product here

Sources

Alehagen, U., Johansson, P., Björnstedt, M., Rosén, A., & Dahlström, U. (2013). Cardiovascular mortality and N-terminal-proBNP reduced after combined selenium and Coenzyme Q10 supplementation: a 5-year prospective randomized double-blind placebo-controlled trial among elderly Swedish citizens. International Journal of Cardiology, 167(5), 1860-1866.

López-Lluch, G., Del Pozo-Cruz, J., Sánchez-Cuesta, A., Cortés-Rodríguez, A. B., & Navas, P. (2019). Bioavailability of coenzyme Q10 supplements depends on carrier lipids and solubilization. Nutrition, 57, 133–140.

Mortensen, S. A., Rosenfeldt, F., Kumar, A., Dolliner, P., Filipiak, K. J., Pella, D., & Littarru, G. P. (2014). The effect of coenzyme Q10 on morbidity and mortality in chronic heart failure: results from Q-SYMBIO: a randomized double-blind trial. JACC. Heart Failure, 2(6), 641-649.

Passwater, R. (2019, Feb. 27). Coenzyme Q10: Research confirms ubiquinone and ubiquinol are nearly equally-absorbed compounds. The physical form and companion ingredients make the bioavailability and absorption difference in Coenzyme Q10 supplements. WholeFoods. Retrieved from https://wholefoodsmagazine.com/columns/vitamin-connection/coenzyme-q10-research-confirms-ubiquinone-and-ubiquinol-are-nearly-equally-absorbed-compounds-the-physical-form-and-companion-ingredients-make-the-bioavailability-and-absorption-difference-in-coenz/

Shults, C.W., Hass, R.H, Passov, D & Beal, M.F. (1997).
Coenzyme Q10 levels correlate with the activities of complexes I and II/III in mitochondria from parkinsonian and
non parkinsonian subjects. Ann Neurol, 42: 261-264.