A low level of vitamin D in the blood has an effect on other things than the bones. Three researchers from the University of South Australia have used a new genetic tool to study how different levels of vitamin D3 in the body affect the risk of developing cardiovascular disease.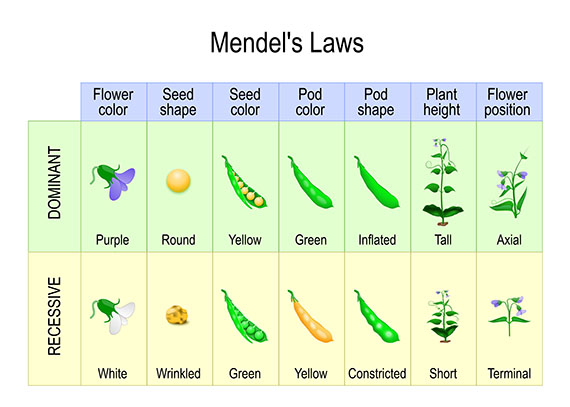 Mendelian Randomization
The tool is called Mendelian randomization, named after the Austro-Hungarian monk Gregor Mendel, known as the Father of Modern Genetics because of his experiments with pea plants, . This form of randomization is increasingly used to provide evidence of the harm ofsmoking and alcohol consumption, particularly in situations where it is either unethical or impossible to perform randomized controlled trials. It would be unethical to recruit people with vitamin D deficiency without treating this deficiency.
The study has been published in the European Heart Journal. It shows that people with vitamin D deficiency are more likely to suffer from heart disease and high blood pressure than those with normal levels of vitamin D.
Global Vitamin D Deficiency
The research from the University of South Australia summarizes that although severe deficiency of vitamin D (in the US defined as <12 ng/nL in the blood) is relatively rare, a deficient level of <20 ng/mL is common. For example, deficiencies are as follows: 23% for Australia, 24% for the United States, 37% for Canada, 6-76% for Europe and 6-70% for Southeast Asia.
Vitamin D Deficiency in the U.S.
Back in 2014, researchers Cristina Palacios and Lilliana Gonzalez published an article with a global overview of vitamin D deficiency. According to this overview, a total of 40-43% of adults in the U.S. have an insufficient content of vitamin D in the blood, of which 6% have a major deficiency. However, 39% of pregnant or lactating women in the US are deficient, of which 5% are categorized as severely deficient as defined above.
The two researchers conclude that vitamin D deficiency is a global public health problem in all age groups, especially in the Middle East, where there is otherwise enough sun.
Cardiovascular Disease Widespread and Expensive
When we compare the low content of vitamin D with the proportion of cardiovascular disease, the consequence is quite serious, as cardiovascular disease worldwide is estimated to account for almost 18 million annual deaths globally. In addition, the healthcare costs associated with cardiovascular disease are among the highest.
Strong Evidence
The researchers conclude that a normalization of vitamin D deficiency will have a strong effect on cardiovasclar health. The study used data from 267,980 subjects. It provides strong evidence to suggest mandatory screening and for offering vitamin D3 supplementation for cardiovasclar patients in case of a deficiency.
The Importance of a Well-Documented Vitamin D Supplement
As with all other vitamins and minerals, Vitamin D is available in many different strengths and forms with a varying degree of quality.
D-Pearls from Pharma Nord are small, easy to swallow, softgels with 5,000 IU of vitamin D3 dissolved in cold pressed olive oil and manufactured under strict GMP control. Due to the softgels' high quality standard and proven absorption level, Pharma Nord's Vitamin D Pearls have been chosen for several scientific studies, which have contributed to documenting the high level of absorption, safety and efficacy.
Read more about D-Pearls
Refs.
Zhou, Ang et al. Non-linear Mendelian randomization analyses support a role for vitamin D deficiency in cardiovascular disease risk. Eur Heart J. 2021;ehab809.
Palacios C, et al. Is vitamin D deficiency a major global public health problem? J Steroid Biochem Mol Biol. 2014;144 Pt A:138-45.