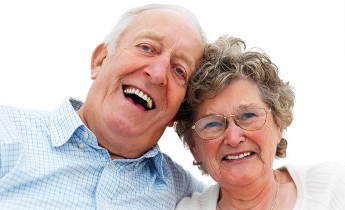 Bio-Quinone Active CoQ10 Gold can help you keep up the pace in a natural way as this nutrient is a vital part of the body's natural energy production.
When you are young, energy is not an issue. All you have to worry about is getting a good night's sleep. However, as we move into mid-life and elderly years many of us begin to 'feel tired all the time'. But there is no reason why you should accept this.

With a daily CoQ10 supplement from Pharma Nord you will find it much easier to keep your energy levels within a normal range. It is natural, it is safe and it is becoming increasingly popular as a shortcut to increased vitality and well-being.

The Documented CoQ10
One of the reasons why CoQ10 from Pharma Nord has gained so much popularity is that it is pharmaceutical grade, well documented and has been proven in many scientific studies with excellent results. Phrased differently, a non-synthetic CoQ10 helps the body produce the energy that is needed for the upkeep of daily activities such as work, housekeeping, exercise etc.

Active Aging
Why should you have to accept tiredness just because you are getting older? Why not use a science-based formula that can help you maintain your energy production so you can enjoy things like longs walks, swimming or gardening?

More and more people are discovering how much CoQ10 from Pharma Nord can do for them in terms of enabling them to stay active in any imaginable way.

Refs.
Yamabe H. The beneficial effect of coQ10 on the impaired aerobic function in middle aged women without organic disease. Biomed. and clin. aspects of Q10. 1991;(6): 535-540
Zeppilli P, et al. Influence of coenzyme Q10 in physical work capacity in athletes, sedentary people, and patients with mitochondrial disease. Biomed. and clin. aspects of Q10 1991;(6): 541-46.