The Documented Anti-Aging Combo
Developed in the wake of the groundbreaking KiSel-10® clinical study1
Is the key to longevity: prevents telomere degradation*2
Has anti-aging effect on a cellular level with multiple health benefits3
Contains Pharma Nord's original CoQ10 and Selenium preparations that were used in these studies
Proven health benefits for this combination with more than 15 years of research
* compared to placebo
Bio-SelenoQ10TM
Pharma Nord
Documented health benefits
The KiSel-10® Study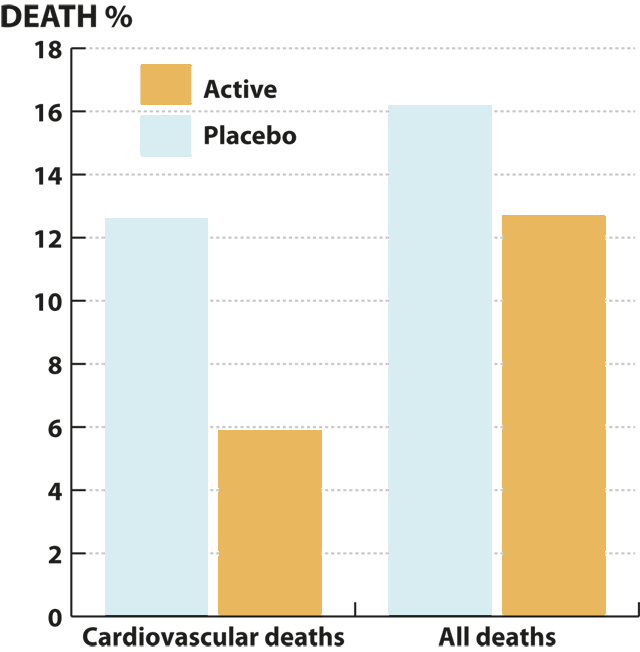 The large Swedish clinical trial, named KiSel-10®, showed how seniors can improve their quality of life and health through a four-year-long trial. The study results were published in 2013 in The International Journal of Cardiology1. 443 healthy seniors were divided into two groups. The experimental group was administered 2 x 100µg SelenoPrecise® and 2 x 100 mg of Pharma Nord's CoQ10, and the control group was administered matching placebos. After four years, the researchers were able to show a statistically significant difference between the two groups. The group that received the selenium/CoQ10 combo achieved a significant 54% reduction in the risk of dying from heart disease. Moreover, the data showed significantly lower levels of a known biomarker for heart disease, and the echocardiograms of the study participants receiving the active treatment showed significantly better heart function1.
In 2022, a follow-up study documented an anti-aging effect of this supplement2.
The Telomere Attrition substudy
In 2022, the researchers examined blood samples from the participants back in week 42 of the KiSel-10® study2. The researchers measured the length of the ends of the chromosomes, called telomeres, on the white blood cells. These caps are representative of the telomere length of the entire body's telomeres, and measuring the length of the telomeres is a method for assessing the body's biological age.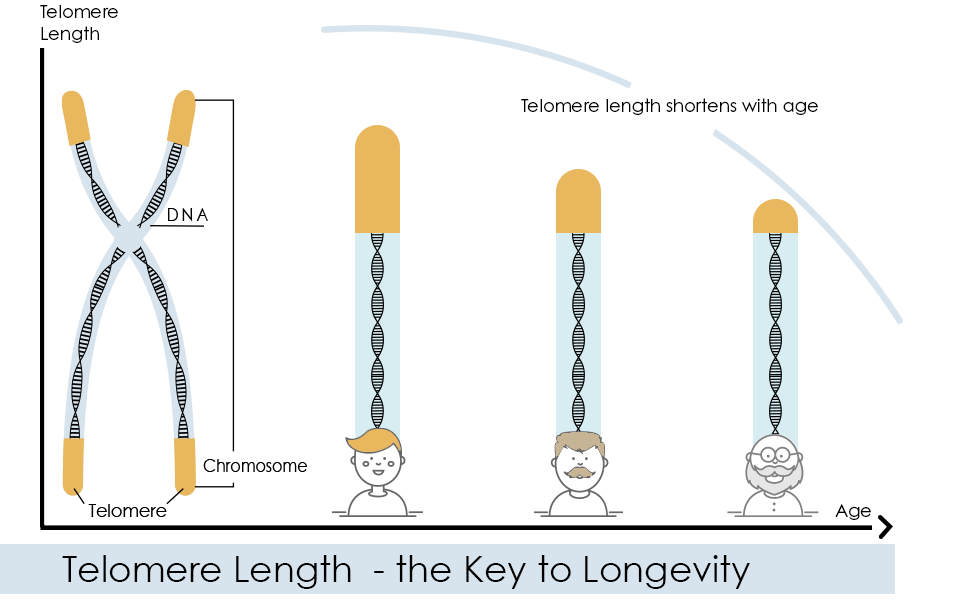 The substudy showed significantly less shortening of the telomeres and a reduced incidence of cardiovascular mortality in the participants who had received SelenoPrecise and CoQ10 compared to the group who had received inactive placebo supplements. The effect was seen in both men and women2.
Long-term supplementation of Bio-SelenoQ10 thus shows:
Improved Cardiovascular Health
Reduced Mortality
Anti-Aging Effects
Biological Mechanisms
The KiSel-10® researchers have conducted a number of scientific sub-studies using blood samples from the KiSel-10® Study to elucidate the biological mechanisms that explain the benefit of combined coenzyme Q10 and selenium supplementation for heart function and cardiovascular health. At headline level, these four biological mechanisms are especially noteworthy3:
Anti-inflammation mechanism: Chronic systemic inflammation promotes the development of atherosclerosis, the build-up of plaque and/or the loosening of plaque in the arteries, triggering blood clots. Blood clots can block arteries to the heart or to the brain and cause a heart attack or stroke4. Compared to placebo, the combined coenzyme Q10 and selenium treatment reduced significantly the blood levels of bio-markers of chronic systemic inflammation4,5.
Antioxidant mechanism: Optimal functioning of heart muscle cells and tissues depends upon a balance between reactive oxygen species, popularly known as free radicals, and antioxidants. Excess free radicals are harmful to heart muscle tissue in many ways including promoting arterial hypertension, causing arrhythmia, increasing the risk of atherosclerotic plaque formation, etc. Compared to placebo, the combined coenzyme Q10 and selenium treatment reduced significantly the blood levels of bio-markers of oxidative stress6.
Reduced fibrosis mechanism: Fibrosis of the heart muscle tissue makes the heart muscle stiffer and less flexible and less able to pump blood out to the organs; excess fibrosis is associated with the development of atherosclerosis and heart failure. Compared to placebo, the combined coenzyme Q10 and selenium treatment reduced significantly the blood levels of bio-markers of fibrosis7.
Improved endothelial function mechanism: Endothelial dysfunction is a form of coronary artery disease in which the surface layer of cells that line the inside of the arteries fail to keep the arteries dilated but, instead, cause them to constrict, limiting the flow of blood, and increasing the risk of atherosclerosis. Compared to placebo, the combined coenzyme Q10 and selenium treatment reduced significantly the blood levels of bio-markers for endothelial dysfunction8,9.
It seems likely that it is the combination of the above effects that has resulted in the reduced cardiovascular mortality, improved heart function, and improved health-related quality of life observed in the KiSel-10® Study1,10.
Selenium, CoQ10 and anti-ageing
Anti-ageing can be approached from different angles. The three most important angles are genetics, epigenetics and inflammation. Much of the research related to these topics is still in an early phase and based on mouse experiments, but we already have well-documented data from studies with selenium and CoQ10 that have been tested on humans. Much of this data has been translated into the preparation SelenoQ10.
Selenium
We experience an increase in genetic disorder, manifested as the cells' loss of genetic and epigenetic information as we age (13). The epigenome is all of the substances that turn genes on and off. Also, chronic inflammation is closely related to ageing (14).
In his bestseller book from 2019: Lifespan Why We Age - and Why We Don't Have To, Dr. David Sinclair and Matthew LaPlante explain that the ageing-related shortening of telomeres, also known as "telomere attrition," eventually leads to the cells' losing their ability to divide and to cell death.
However, several studies have shown that selenium (and CoQ10) supplementation can preserve human telomeres and thus probably extend our lifespan (15,2). Every 20 microgram increase in dietary selenium was associated with a 0.42% longer telomere length in participants over the age of 45 (15).
A study from 2021 (16) found that selenoproteins play a key role in controlling and removing misfolded proteins, which accumulate as we get older. Such misfolded proteins are a common characteristic of aging and age-related diseases.
Coenzyme Q10
CoQ10 is a powerful fat-soluble antioxidant that is used both externally in creams and internally in nutritional supplements and medicines. True anti-ageing, however, is not cosmetics such as creams that reduce wrinkles in the skin, but factors in the body that prolong life. Research suggests that CoQ10 is a true anti-aging substance.
Research with CoQ10 supplementation has been shown to have epigenetic effects in genes involved with signaling, intermediary metabolism, transport, transcription control, disease mutation, phosphorylation, and embryonal development indicating a role in modulation of gene expression (17).
Regarding inflammation. Many aging-related diseases share a common physiologic pathway of chronic inflammation leading to oxidative stress and chronic disease. CoQ10 contributes to anti-ageing by reducing the release in the body of pro-inflammatory substances. (17).
So, if you want to do something today that is well documented and tested on humans: then consider SelenoQ10!
The Selenium used in Bio-SelenoQ10
SelenoPrecise is a patented* selenium yeast containing selenomethionine and more than 30 different organic selenium species. It has been developed for the sake of emulating the diversity of selenium types found in a varied diet. For SelenoPrecise, we can document that 88.7% of the selenium content is absorbed in the body11. This widely used selenium yeast is highly reproducible and therefore ideal for scientific research due to the need for a reliable and homogenous outcome. SelenoPrecise is documented in over 40 scientific studies (published).
*EP Patent No. 1 478 732 B1 (European Patent)
The CoQ10 used in Bio-SelenoQ10
Pharma Nord has spent more than 25 years developing and optimizing Coenzyme Q10 for the sole purpose of producing a CoQ10 preparation that scientifically can deliver documented superior bio-availability and quality. A wide range of clinical studies has demonstrated that the softgels from Pharma Nord in which the CoQ10 is dissolved in vegetable oils using a patented preheating technique and encapsulated in soft gelatin capsules away from light gives a higher bio-availability than other formulations12.
Softgels with a unique oil
Moreover, you cannot compare the soybean oils used in Pharma Nord's CoQ10 with soybean oils used in cooking. The oil is control analyzed for the content of estrogen at an external laboratory and is completely free of estrogen and estrogen-like substances. The oil is only partially hydrogenated. A minor part of the oil has to be hydrogenated in order for the oil to reach a certain viscosity. Only then can we achieve the best absorption in the body of the CoQ10 content.
These targeted efforts are the reason why Pharma Nord's CoQ10 today is the most sold CoQ10-brand in Europe and is the CoQ10 preparation that is officially used in international CoQ10 research represented by the International Coenzyme Q10 Association (ICQA).
References
Alehagen U, Johansson P, Björnstedt M, Rosén A, Dahlström U. Cardiovascular mortality and N-terminal-proBNP reduced after combined selenium and coenzyme Q10 supplementation: a 5-year prospective randomized double-blind placebo-controlled trial among elderly Swedish citizens. Int J Cardiol. 2013 Sep 1;167(5):1860-6.
Opstad TB, Alexander J, Aaseth JO, Larsson A, Seljeflot I, Alehagen U. Selenium and Coenzyme Q10 Intervention Prevents Telomere Attrition, with Association to Reduced Cardiovascular Mortality-Sub-Study of a Randomized Clinical Trial. Nutrients. 2022 Aug 15;14(16):3346.
Alehagen U, Johansson P, Svensson E, Aaseth J, Alexander J. Improved cardiovascular health by supplementation with selenium and coenzyme Q10: applying structural equation modelling (SEM) to clinical outcomes and biomarkers to explore underlying mechanisms in a prospective randomized double-blind placebo-controlled intervention project in Sweden. Eur J Nutr. 2022 Sep;61(6):3135-3148.
Alehagen U, Alexander J, Aaseth J, Larsson A. Decrease in inflammatory biomarker concentration by intervention with selenium and coenzyme Q10: a subanalysis of osteopontin, osteoprotergerin, TNFr1, TNFr2 and TWEAK. J Inflamm (Lond). 2019 Mar 18;16:5.
Alehagen U, Lindahl TL, Aaseth J, Svensson E, Johansson P. Levels of sP-selectin and hs-CRP Decrease with Dietary Intervention with Selenium and Coenzyme Q10 Combined: A Secondary Analysis of a Randomized Clinical Trial. PLoS One. 2015 Sep 16;10(9):e0137680.
Alehagen U, Aaseth J, Johansson P. Less increase of copeptin and MR-proADM due to intervention with selenium and coenzyme Q10 combined: Results from a 4-year prospective randomized double-blind placebo-controlled trial among elderly Swedish citizens. Biofactors. 2015 Nov-Dec;41(6):443-52.
Alehagen U, Aaseth J, Alexander J, Svensson E, Johansson P, Larsson A. Less fibrosis in elderly subjects supplemented with selenium and coenzyme Q10-A mechanism behind reduced cardiovascular mortality? Biofactors. 2018 Mar;44(2):137-147.
Alehagen U, Alexander J, Aaseth J, Larsson A, Lindahl TL. Significant decrease of von Willebrand factor and plasminogen activator inhibitor-1 by providing supplementation with selenium and coenzyme Q10 to an elderly population with a low selenium status. Eur J Nutr. 2020 Dec;59(8):3581-3590.
Alehagen U, Aaseth J, Lindahl TL, Larsson A, Alexander J. Dietary supplementation with selenium and coenzyme q10 prevents increase in plasma d-dimer while lowering cardiovascular mortality in an elderly swedish population. Nutrients. 2021 Apr 17;13(4):1344.
Johansson P, Dahlström Ö, Dahlström U, Alehagen U. Improved health-related quality of life, and more days out of hospital with supplementation with selenium and coenzyme q10 combined. results from a double blind, placebo-controlled prospective study. J Nutr Health Aging. 2015 Nov;19(9):870-7.
Bügel S, Larsen EH, Steenberg LC, Moesgaard S, et al. Selenium from a high Se yeast supplement is well absorbed and retained in humans. Metal Ions in Biology & Medicine. 2004;8:206-209.
López-Lluch G, Del Pozo-Cruz J, Sánchez-Cuesta A, Cortés-Rodríguez AB, Navas P. Bioavailability of coenzyme Q10 supplements depends on carrier lipids and solubilization. Nutrition. 2019 Jan;57:133-140.
Yang JH, et al. Loss of epigenetic information as a cause of mammalian aging. Cell. 2023 Jan 19;186(2):305-326.e27. doi: 10.1016/j.cell.2022.12.027. Epub 2023, ahead of print
Cai Z, et al Selenium, aging and aging-related diseases. Aging Clin Exp Res. 2019;31(8):1035-1047.
Shu Y, et al. Association of dietary selenium intake with telomere length in middle-aged and older adults. Clin Nutr. 2020;39(10):3086-3091.
Alehagen U, et al. Impact of Selenium on Biomarkers and Clinical Aspects Related to Ageing. A Review. Biomolecules. 2021;11(10):1478.
Barcelos IP, Haas RH. CoQ10 and Aging. Biology (Basel). 2019;8(2):28.
PubMed Study Links
Bio-Quinone® Active CoQ10 Gold has been in more than 100 clinical trials, 75 of which are human clinical trials and 25 being Gold Standard clinical trials. Below are some of the more recent clinical trial statistics from the US National Library of Medicine at the National Institutes of Health:
*These statements have not been evaluated by the Food and Drug Administration. This product is not intended to diagnose, treat, cure, or prevent any disease.